Yoga has developed to this day and has become a practice method for physical and mental exercises widely spread around the world. It spread from India to Europe, America, Asia-Pacific, Africa and so on. It is highly praised for its obvious effects on mental decompression and physical health. We generally use some yoga supplies when practicing yoga, and yoga clothes are one of them. Yoga clothes are clothes that we wear when practicing yoga. So let's take a closer look at yoga clothes with rubber yoga mat manufacturers.
Yoga clothes are divided into tops and trousers. Tops are generally divided into long-sleeved, medium-long-sleeved, short-sleeved, vests, and suspenders, while pants are straight, flared, and bloomers are mostly. Yoga clothes are important for yoga lovers. It is not necessarily the Zen style clothing of monk clothes and robes. It emphasizes spirituality and realizes comfortable and emotional Zen interest. Therefore, when choosing tops, as long as you pay more attention to some small details, it will not only conform to Zen, but also add points to your temperament. As we all know, yoga has great effects on health and weight loss, attracting more and more Chinese to join the ranks. However, in addition to knowing the basic yoga theories, the prerequisite for participating in yoga should naturally have a fit and comfortable yoga suit. A good set of yoga clothes is very light, there is almost no obstacle when you do the movements, you can make all kinds of movements as you like. Yoga clothes are underwear products, and more attention should be paid to their health characteristics. People will sweat a lot during exercise. If the material of the underwear is not really green and healthy, harmful substances will enter the skin and body with the opening of pores. In the long run, it will cause great harm to the human body, and good quality yoga clothes are made of pure natural bamboo fiber, allowing you to enjoy the green and healthy feeling during yoga.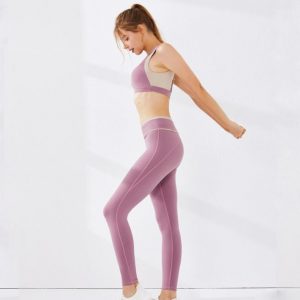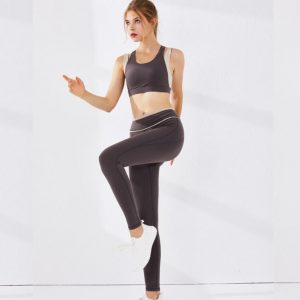 For beginners, yoga clothing is the most basic equipment. We can often see that yoga moves are softer and larger in amplitude. Therefore, yoga practice clothing must not be too tight. Clothing that is too close is not good for the stretchability of the action. The yoga clothes we see are basically tight and loose. The tops are generally tighter, but the pants are definitely loose. This is to facilitate the movement. . The tops only need to be able to wear their own temperament, and the pants are mainly loose and casual. When practicing yoga, a loose, comfortable clothing allows the body to move freely, avoiding your body and breathing from being restricted, allowing the body and mind to relax, feel good, and enter the yoga state more quickly. The soft-fitting professional yoga clothing undulates with the bending of the body movement, and the elasticity is moderate, which shows your elegant temperament. Clothing is the manifestation of culture and the expression of style. It allows the inner quality of yoga to be reflected in the movement and the stillness.