Yoga is a sport that is not restricted by environmental conditions, and the powerful functional attributes of cork can increase a lot. Waterproof, heat-insulating, wear-resistant, shock-absorbing, and light weight make exercise more convenient.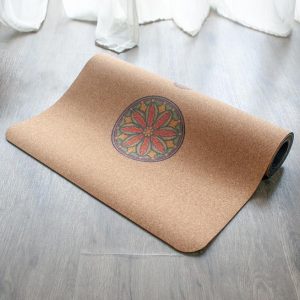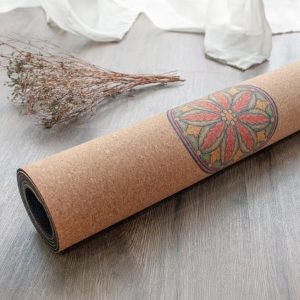 Cork is an environmentally friendly material with soft and tough texture. Doing yoga on the cork mat makes you feel like you are in the middle of nature, touching the warm and unique texture, which is also conducive to physical and mental relaxation.
Usually when we use yoga mats, we can play a very good role in preventing the knees from being compressed and causing pain when practicing yoga, because when doing yoga, some yoga movements require knees to be on the ground. If there is no yoga mat for cushioning, It will easily damage the muscles of the knee. The texture of the Yingfu Cork Yoga Mat is very thin. This kind of mat is used in yoga practice, but it cannot protect the knees well, and it is easy to make the knees. Injured.
The texture of our cork yoga mat is very thick, and it also has a good anti-skid effect. In use, it can fix the mat on a certain position well, and will not cause injuries due to sliding. However, the yoga mat does not have the effect of absorbing sweat. If you do yoga directly on the yoga mat, it will give people a very sticky feeling.