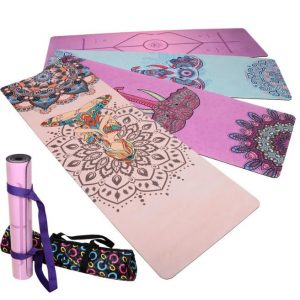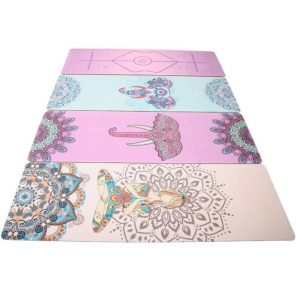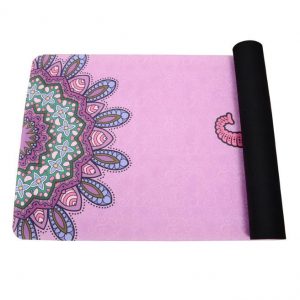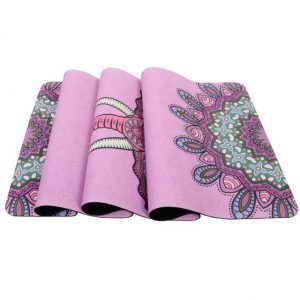 Product Parameters
Size: 183*61*0.5cm
Color: customized
Pattern: customized
Material: Suede
Applicable scenarios: running sports, fitness equipment, etc.
The surface layer is made of suede material, and there are many plush materials on the surface. It will amplify its anti-skid performance when exposed to water. The more sweaty, the better the anti-skid performance. The bottom layer is made of natural rubber material with good anti-skid and durable anti-skid properties. Unique patterns full of exotic styles, breaking the traditional dull style, make your yoga mat unique.
Yoga mat cleaning
Put clean water in the washbasin, add washing liquid, and stir evenly.
Put the towel in the washbasin, wring it dry after wetting.
Wipe the yoga mat with a towel to wipe away the dirt.
Replace the washbasin with clean water, wash the towel, and repeat it several times with a clean towel to wipe off the washing liquid.
Hang the yoga mat in a cool place to dry.
Note: Do not expose to sunlight.
The yoga mat has a soft texture and excellent elasticity, which can effectively reduce the pain of the body contacting the ground and is an ideal choice for yoga practitioners. The yoga mat at the school branch is light in weight and small in size, and can be rolled up and stored for easy carrying.
Product description
The surface of the yoga mat has uniform particles, full of bubbles, soft feel, non-toxic, tasteless, non-slip, strong rebound ability, and strong tear resistance, which is the ideal choice for yoga practitioners. In addition, the yoga mat can also effectively block the ground cold, strong grip, and has outstanding human skin affinity.